Meet Frankie's Bikinis Designer, Francesca Aiello
Meet Francesca Aiello, the 20-year-old designer heating up the fashion world. Aiello is the creative brain behind Frankie's Bikinis, a swimwear company known for its flirty cutouts and functionality. Growing up in the surfers paradise of Malibu, Ca. and vacationing in Hawaii, it's as though Aiello was predisposed to launch her own line of bikinis.
"I remember looking at the carefree women on the beach in their suits and feeling like there needed to be more functional versions of these sexy and fun swimsuits for active girls like myself," she says.
In 2012, a then 17-year-old Aiello launched her company and two years later, she became the youngest designer to show a collection at Mercedes-Benz Fashion Week Swim.
College Living exclusively spoke with Francesca about leveraging Instagram to promote her business, career advice for budding entrepreneurs, how she stays in bikini shape all year long and her 2016 collection, which debuts next Saturday (July 16) in South Beach, Fla.
Once you knew you wanted to launch your company, what steps did you take to turn this dream into a reality?
I did a ton of research at first. I was completely new to the industry, so then I began the trial and error process and learned everything I know now through experience.
What is your creative process like when conceptualizing and designing products?
I am always on the lookout for ways to create a bikini that girls will see and say, "That's Frankie's."
Who is the Frankie's Bikini girl?
The Frankie's Bikinis girl is carefree and fun. She's down for adventure but also loves to relax and soak up the sun.
Both your personal and business Instagram accounts have over 605,000 followers combined. How did you use social media to market your company when you first started?
We started around the same time as Instagram began booming, so I think we got in at a good time. Being young helped me use social media and create trendy content. It just came naturally to me.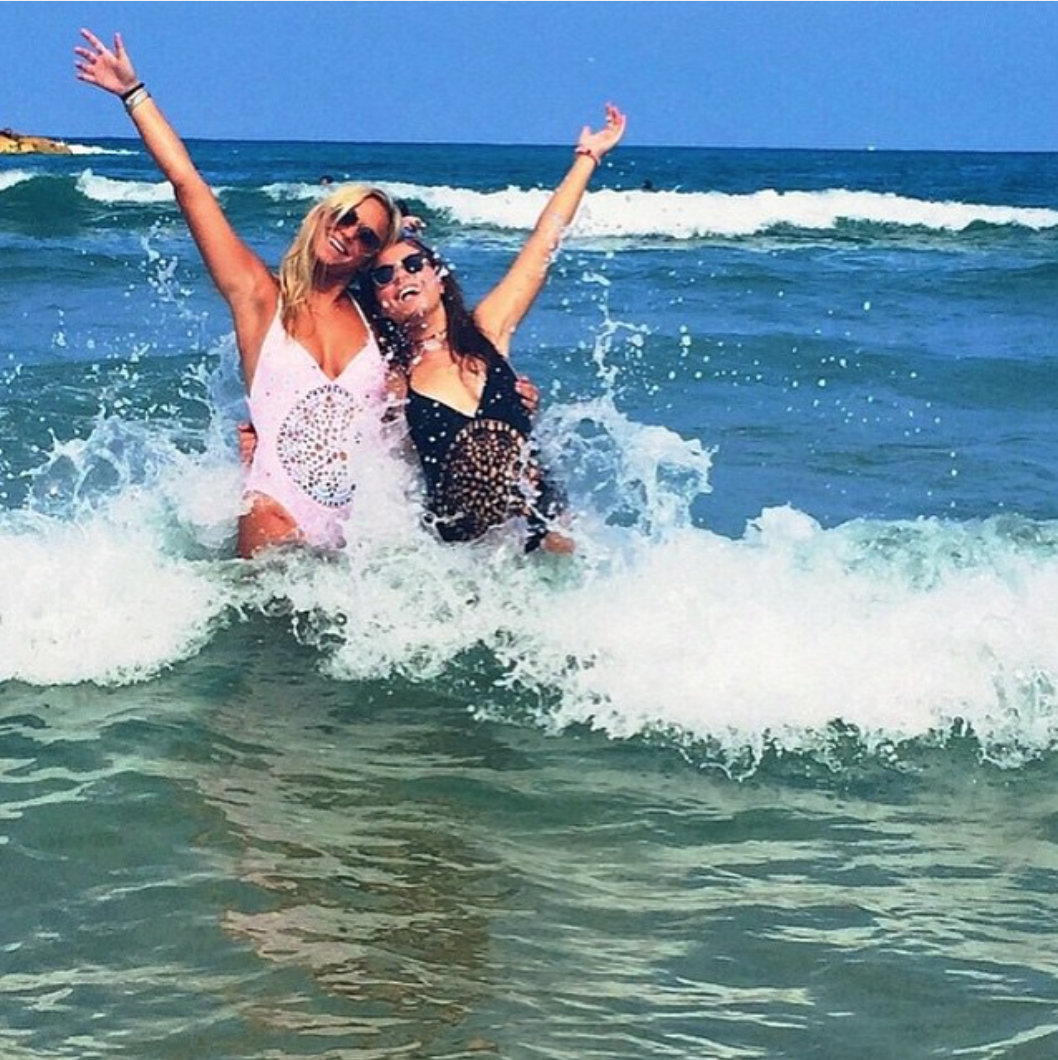 Sometimes, people let fear get in the way of going after their dreams. What advice would you give to those who want to either start their own business or become a fashion designer?
You can't let the opinions of others hold you back. Since I was 17 when I started Frankie's Bikinis, some of my peers would make fun of me. But I knew what I wanted and made the decision to finish high school at home in order to focus on my goal. You have to work hard and never lose sight of your dream, even when you hit speed bumps.
Last year, you were the youngest designer to present at Mercedes-Benz Fashion Week Swim. How did it feel to see your collection on the runway for the first time?
It felt so amazing to see my collection on the runway! Everyone seemed to enjoy the show, so the positive feedback was definitely a plus.
This July your designs will once again hit the catwalk in Miami Beach. What can we expect to see in the upcoming collection?
The Frankie's Bikinis signature style is sporty and sexy infused with Southern Californian and Hawaiian vibes, so we will be taking those elements to a whole new level, and I can't wait for everyone to see!
What's your favorite way to wear a Frankie's Bikini?
At the beach! A Frankie's Bikini is all you need.
Rapid Fire Questions:
Favorite Instagram filter? Valencia
Best surf spot? Little Dume, a private beach in Malibu
Bikini or one piece? Both!
Dream vacation? Bora Bora
How do you stay in bikini shape year-round? Pilates and Soul Cycle 2-3 times a week
We want to hear from you!
What is your favorite piece of advice from Francesca?

How will you apply her tips in your life?

Are you ready to start your career as a future fashion star? We sure hope so! Until next time.